Can work anytime, anywhere, By myAccount Mobile Apps. make it easy, Convenient, quick, get to decide at a glance. Work as it was meant to be.
Mobile quotation
Quick and easy. Documents sent to the customer on time. Don't miss out on the opportunity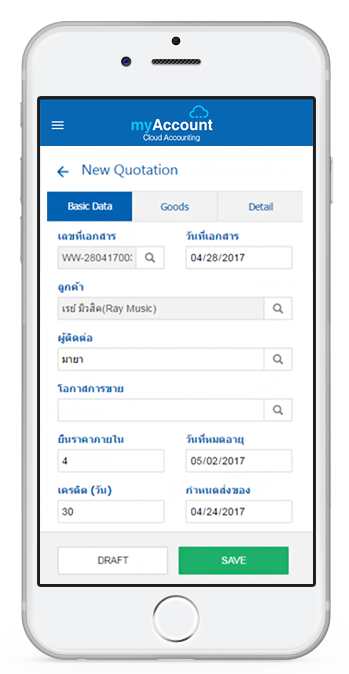 online review and approval
Able to approve documents at any time that customers and sellers need.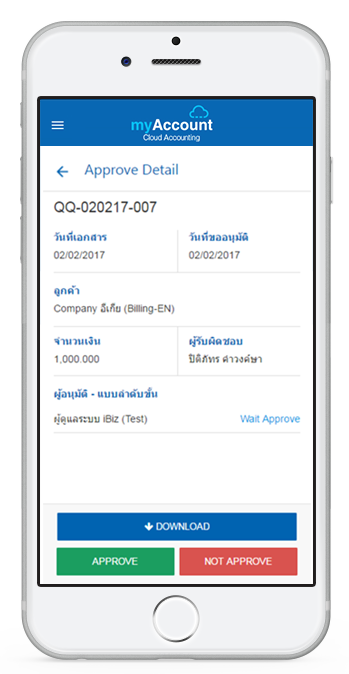 Mobile reporting immediately
Important data gathering, immediately track for making a decision